OUR PROCESS
From concept development to installation, Createk is driven to provide you with:
✔️ The most realistic, durable and cost-effective Custom features
✔️ Full control of product customization Using our state of the art 3-D computer software
✔️ Flexible service options based on time and material, fixed costs or full design/build
Our proven five-step process ensures efficient planning, superb artistry, and complete satisfaction from beginning to end
Based on a survey and discussions with your team, Createk prepares a narrative statement detailing your overall concept, requirements and project budget. Once approved, this becomes the formal design specification for the project.
If pictures and blueprints don't tell the whole story, Createk may arrange a visit to your site. Our architects, engineers and planners can meet with your team to discuss plans, take photos and generate discussion about the project.
Engineering assistance begins once you approve the final design. Everything from product weights, design loads, capacity measurements, attachment points and supports are calculated and communicated to the project team. Once approved, a complete set of stamped shop drawings are provided to the team. Createk works with a licensed structural engineering firm and can certify drawings in every one of the Unites States.
Once the engineering is complete, our team of steel fabricators, sculptors and molders go to work in our in-house steel and molding facility. The project components are completely built in our facility, then cut into sections and shipped to the job site. This reduces the amount of time we need in the field performing on-site work.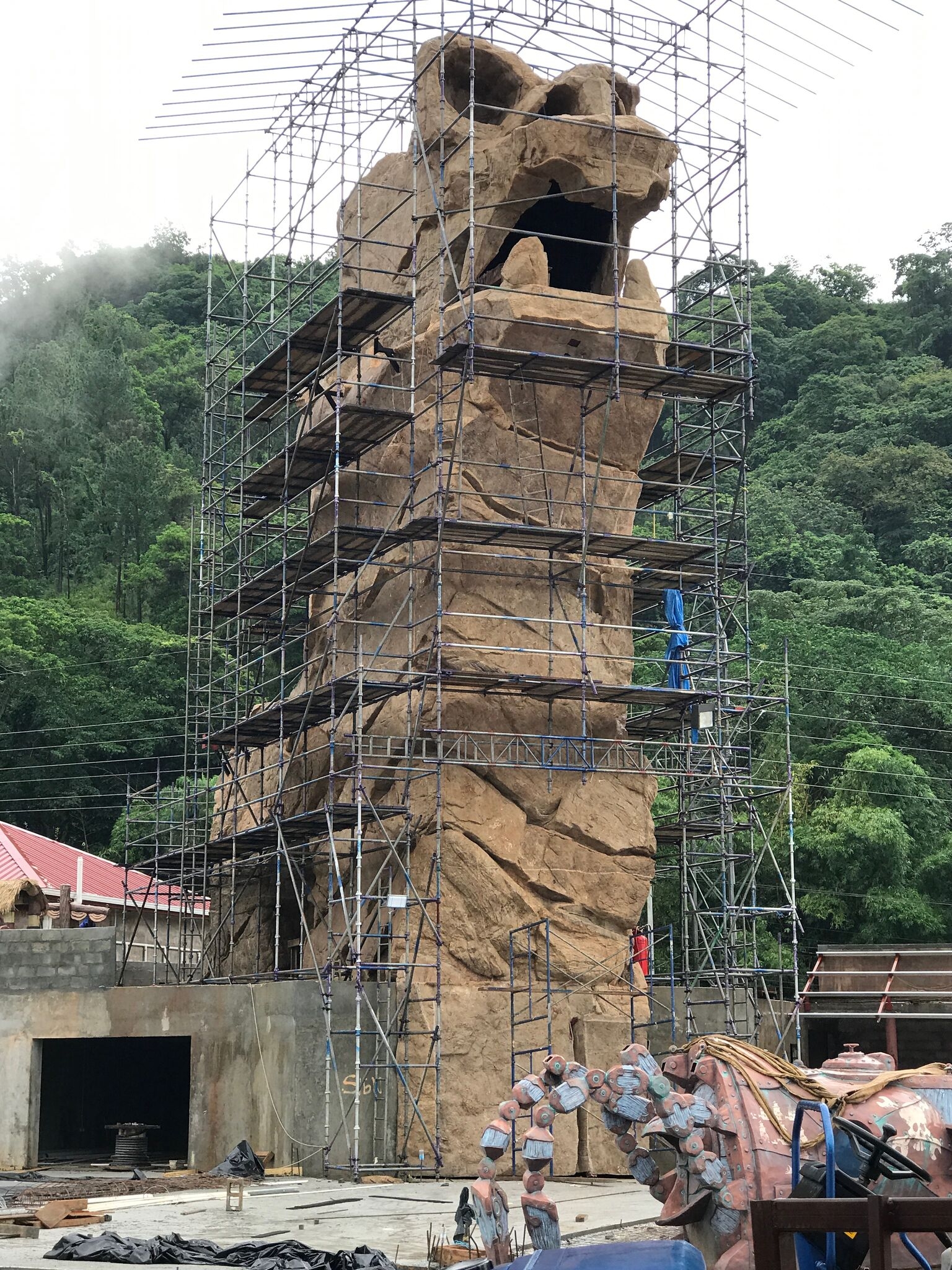 The modular sections are shipped to the job site where our team of installers complete the project. Since the end product is the most critical phase of the job, Createk only allows its most skilled workers to complete this phase. Once installed, the project is reviewed by the customer and Createk teams to ensure complete satisfaction.